Mass Extinction in Our Once and Future World is topic for Feb 12 Darwin Day
The story of life on Earth is still being told. Dinosaurs no longer roam the planet. Species come and go. But what does it all mean? And, more importantly, can the fossil record of past mass extinctions inform us of what is likely to come? Dr. Pincelli Hull, Yale U. Assistant Professor of Earth and Planetary Sciences and Assistant Curator of Invertebrate Paleontology at Yale Peabody Museum, will explore these questions at the 14th Darwin Day CT Celebration which will be held online at 7PM on Saturday, February 12, 2022, hosted and sponsored by the Humanists and Freethinkers of Fairfield County. Register at bit.ly/DarwinDayCT2022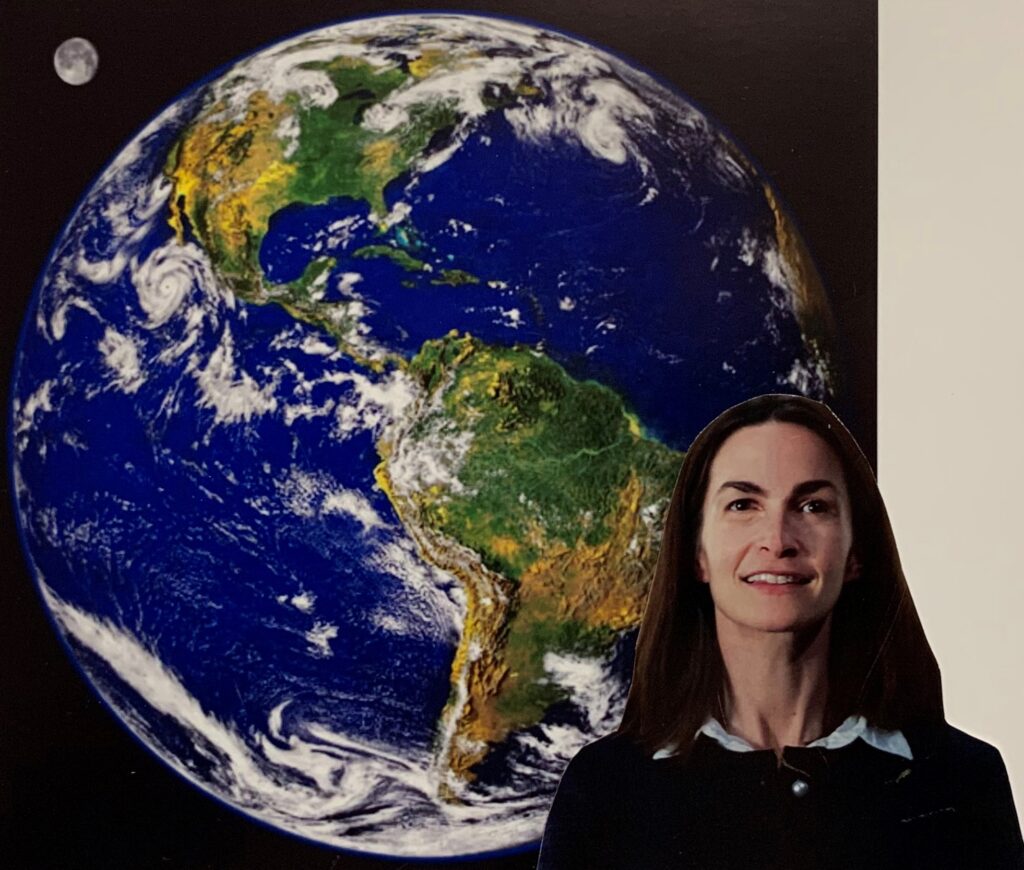 Dr. Hull writes, "I am broadly interested in the evolution and ecology of open ocean ecosystems and species over long-time scales, as these are the scales on which species evolve and go extinct and ecosystems collapse and reassemble" Her presentation entitled, Mass Extinctions in our Once and Future World will "provide an introduction to the scientific study of mass extinction events, an overview of mass extinctions through time, and insights from the ancient world for our ongoing biodiversity crisis."
The event also features audience participation in a challenging and entertaining science quiz developed by retired science teacher Mitch Kalmus. No prior training is required to enjoy this social event, with brain teasers and humor.
DARWIN DAY is an international celebration of science and humanity held around Charles Darwin's February 12th birthday, celebrating the discoveries and life of the man, and expressing gratitude for the enormous benefits that scientific knowledge, acquired through human curiosity and ingenuity, has contributed to the advancement of humanity.
Dr. Hull received her doctorate from Scripps Institution of Oceanography at University of California at San Diego. She has published extensively in numerous scientific journals, and is the recipient of many fellowships, grants, and academic awards.
She is an enthusiastic coach of the next generation of young scientists mentoring not only undergraduates and graduate students but also providing opportunities for secondary students. Dr. Hull's lab participates and supports two outreach programs for high school students in New Haven, run by EVOLUTIONS (EVoking Learning and Understanding Through Investigations of the Natural Sciences) at the Yale Peabody Museum of Natural History. She will be one of the featured scientists in an upcoming children's book. To find out more about her lab go to https://people.earth.yale.edu/profile/pincelli-hull/about
Register at bit.ly/DarwinDayCT2022 for Darwin Day CT Celebration online free-of-charge at 7 PM on February 12, 2022.